8 July 2015 | Admin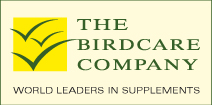 Ever wished your birds wouldn't get sick? And itís always your best birds, isnít it! Losing hens, losing chicks, losing show champions. So why do they seem to be so vulnerable?
A very informative article, reproduced here with the kind permission of The Birdcare Company.
7 July 2015 | Admin

Birdy Bathtime!
Birds love to bathe Ė itís a part of their basic natural behaviour and has both physical and mental benefits.
7 July 2015 | Admin

At one point or another most bird owners will need to move their bird from one location to another.
This might be a regular occurrence such as taking part in bird shows or one-off trips when buying and selling birds or transporting to a vet.