15 February 2016 | Admin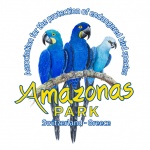 ASSOCIATION FOR THE PROTECTION OF ENDANGERED BIRD SPECIES (APASG) Switzerland – Greece. A new collaboration between Deli Nature and Amazonas Park.
7 July 2015 | Admin

Positioned correctly, shower perches provide the perfect opportunity for parrots to mimic their natural behaviour.
7 July 2015 | Admin

Often travelling is necessary for taking a parrot to holiday homes or veterinary consultations, but non-essential travel can also be great for well socialised parrots and their owners.